Discover more from Whitepaper.mx
Lo que la comunidad empresarial necesita saber
Over 72,000 subscribers
STRADE
Custom sneakers and marketplace for buying and selling limited high-demand sneakers
This is Runway by Whitepaper, a weekly newsletter covering Latin America's vibrant startups shaping tomorrow's business landscape. If you haven't subscribed, join us to get this content directly in your inbox:
---
Sneakers have become a huge cultural symbol. Nike hit it off with Jordan, and top brands followed their strategy. Fighting to collaborate with the most influential athletes and artists, creating an industry worth around US $86B globally.
This number only shows how many of us are into these cool shoes. They're not just for athletes anymore – everyone wants a pair of sneakers.
Let's dive in.
---
Imagine this
With holidays around the corner, you find yourself racing against time to buy presents for your kids.

All of them are sneaker fans, and you know it's the perfect gift.

Initial searches lead to extended delivery times from websites that seem unreliable.

Even when you find a promising site, the prices are too high, with added shipping fees.

So you search for alternatives, ultimately landing on Strade, a sneaker marketplace for Latin America that offers quick deliveries and a sense of trust for buyers.
---
Explain it like I'm five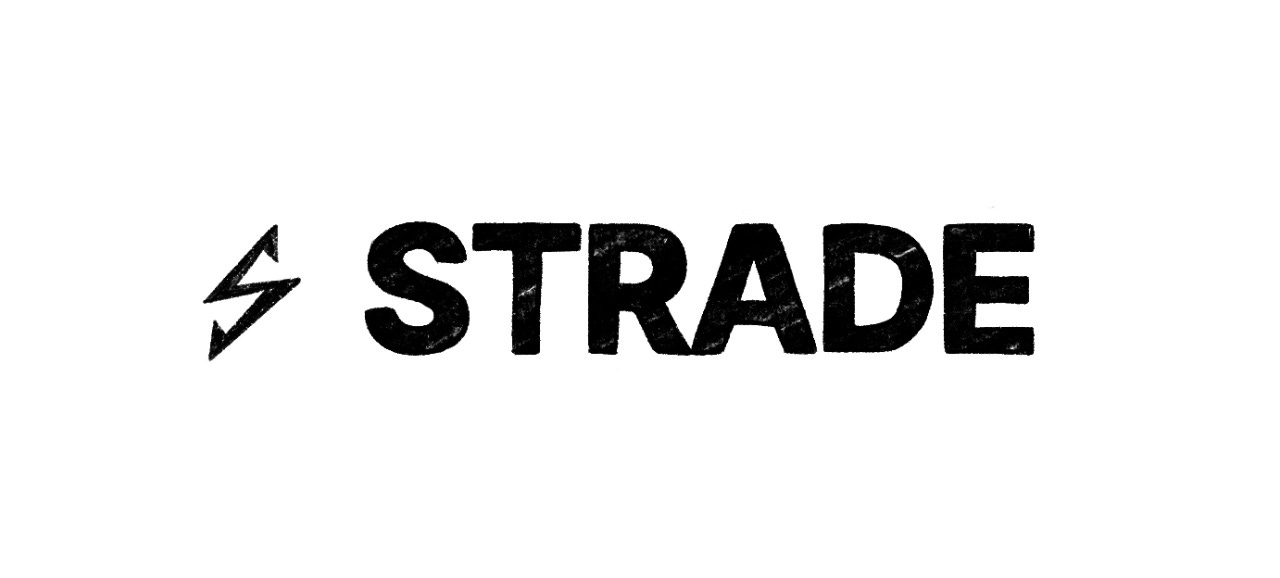 STRADE is a luxury sneaker marketplace.
Strade World connects sneaker resellers with buyers, giving them the confidence to buy luxury sneakers online.

Strade Custom specializes in creating unique sneaker designs for various clients, including artists and businesses.

Their reseller platform allows resellers to manage their inventory, orders, client tracking, and access to a network of resellers in the region.
Founders aim to make the most trustworthy sneaker marketplace for Latin America.
---
The ABCs
Industries: Retail, marketplace

Headquarters: Monterrey, Mexico

Year Operations Started: 2022

Team Size: 19

Raised: US $500k (Pre-seed)

Investors: Platanus Ventures, Angel Hub, Blue Zone Ventures, Arkangeles, Life is Too Short Capital

Business Model: SaaS, custom sneakers, and C2C marketplace
Other players:
---
Background check
What we like:
Traction: Viking Studio, now known as Strade, began selling custom sneakers to various clients. Building on this, they launched a sneaker marketplace in August 2023, and according to the founders, they currently have around +350 resellers and are growing around 60% MoM. In our interview, the founder also shared that more than US $40k is transacted monthly on their website.

Resellers: To have a variety of sneakers in their marketplace, Strade decided to focus on the reseller platform first, allowing them to manage their inventory, bringing traffic, and making it convenient for them to stay on the platform.

TAM: In Mexico, the sneaker industry is estimated to be worth around US $1.86B, with an annual growth rate of 5.14%. Strade also wants to expand its operations in other countries in Latin America, where the market is also thriving.

Logistics: International players have entered the market, but there is very little selection of sneakers that can be shipped, and those that can be shipped take weeks. Strade uses this as an advantage and promises clients around 3-5 shipping days and a lower cost.

Trust: There are many ways to commit fraud in a luxury market. The sneaker world is no different. Many sell fake sneakers on the market. To tackle this, Strade checks each sneaker sold by resellers to ensure authenticity. If they sell any fakes, STRADE takes responsibility for it and refunds their clients.
Roadblocks:
Network effects: For Strade to continue growing, they need more sneaker selection. This means bringing more resellers into their platform and having a big enough audience so both resellers and buyers keep returning to the platform and recommending it to others.

Margins: Reseller marketplaces have low margins. Some pairs of sneakers get resold 2-3 times before reaching the end customer, and they still have to take care of logistics costs. Their bet is that resellers in Latin America will adopt their management platform to add more revenue streams to their business.

Inventory: Researching their website, we discovered a gap in sneaker sizing. They have an extensive catalog but don't offer sneakers in all sizes. If clients can't get the size they want, they will look at other platforms, losing sales.
---
The Architects
Request intro with founders by sending an email to gabriel@readrunway.com
---
---
Headlines Corner
---
Founders Bookmarks
The best tools and resources we came across this week.
---