Si eres fan de Succession, este libro es para ti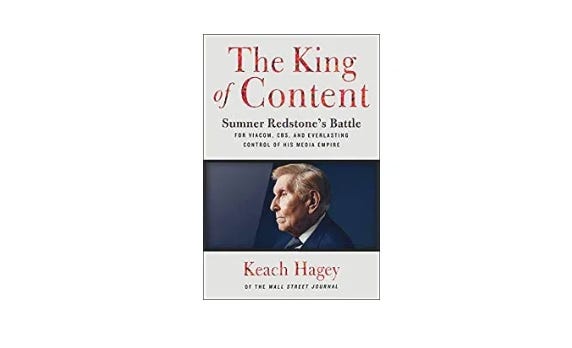 No es ningún secreto que Succession, de HBO, está inspirada en familias y situaciones reales. La familia Murdoch es la primera que se viene a la mente, pero en The King of Content queda claro que la familia Redstone también ha aportado mucho material para la serie.
El libro es un poco lento al principio – la autora entra muy a fondo en temas contextuales y de personajes más bien secundarios – pero después del primer 10-15%, se vuelve sumamente interesante. Vale la pena entender cómo Viacom y CBS se fueron quedando atrás, y por otro lado, la narración de la telenovela de vida que ha llevado Sumner Redstone en los últimos 20 años es verdaderamente increíble.
Ejemplo: este párrafo, que de hecho es igual a una escena de Succession: